¡Sí se puede!
¡Sì se puede! is more than a motto for the students of Poder. It is a way of life that resonates loudly among Pilsen residents on Chicago's southwest side. The refrain, which translates to "Yes, I can," serves as a personal motto for many of the motivated adult immigrants who enroll at Poder in hopes of pursuing new directions in a new enviroment.
Grounded in a deep understanding and respect of the Latino community's unique and vibrant culture, Poder Learning Center strives to provide adult immigrants with the tools they need to pursue their dreams.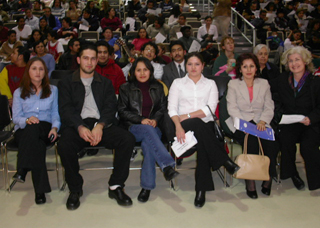 What started as a class of six students studying English as a Second Language together in a former boxing gym, has grown into a bustling center of activity with more than 375 adults attending classes, workshops, and special events each week. Students can be found at Poder throughout the day working in a variety of ways from practicing English conversation skills in small groups to instruction for the GED examination.
Poder instructors and staff, in close collaboration with their students, create classes and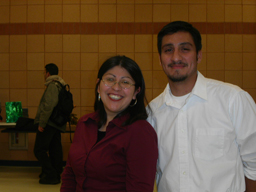 programs that address the needs of Chicago's Latino community. From the use of original language acquisition software to public forums on issues facing today's immigrant, Poder has emerged as a leader for the Pilsen community and beyond.
Pilsen, long a port of entry for immigrants in search of a better life, today is a vibrant Mexican-American community. However, with thousands of residents unable to speak English and many others without a high school diploma, this hardworking neighborhood faces numerous obstacles. Because the educational needs of this community are quite varied, Poder Learning Center offers an academic progression of programs to meet this demand.